City of London Club
NOVEMBER 11TH 2021

The Evening
The evening brought together key parts of the semiconductor industry to consider the need for a National Semiconductor Industry Strategy. 80 guests attended, which included government officials, investors and industry.
The Venue
The City of London Club is a point of continuity in the financial centre, the skyline of which changes almost daily as another Cheese Grater or Gherkin building goes up. The building was completed in 1834 making it the oldest Club in the City. We had almost the run of it, with presentations and drinks in adjoining rooms on the first floor, and dinner on the ground floor.
It can be imagined that many important financial and business meetings have taken place within the Club over the past two centuries. It is to be hoped that our dinner might count one day as one of them.
Prior to the dinner some of the attendees met in the coffee room of the Club using it as a business meeting space; after dinner 40-50 of the guests repaired to the bar upstairs; while four or five had booked rooms to stay overnight for utmost convenience.
SPEAKERS
LORD DAVID WILLETTS: Executive President of the Resolution Foundation and Board Member of UKRI
EILEEN TANGHAL: Managing Director, IQT International Ltd
DR DREW NELSON: Founder, President IQE Plc
TEN KEY TALKS
The ten short talks were designed to link the life-cycle of the industry, from IP generation to customer sales with the supports available along the way.
PRESENTATION TALKS
University experience – Prof Sir Colin Humphreys, Cambridge University, multiple spinouts
University spinout – Giorgia Longobardi, Co-founder, CEO, Cambridge GaN Devices
Semicon industry incubator – Russell Haggar, Adviser, Silicon Catalyst UK
Support for innovation – Mike Biddle, Programme Director, Industrial Strategy Challenge Funds, UKRI
Industry Strategy Challenge Funds – Will Drury, CEO, Drive the Electric Revolution
Support agencies – Dr Andy Sellars, CSA-Catapult
Government planning for the semi sector – Jennifer Tyldesley, Deputy Director, Economic Security, DCMS
The industry's voice – Alan Banks, CEO, TechWorks
Investing in the UK – Andrew Rickman, Founder, CEO, Rockley Photonics Inc*
Corporate customer – Iain Scott, CTO, Leonardo UK
*His place was taken by Howard Rupprecht, Director of Strategic Development (Europe) at Rockley.
KEY POINTS
Prof Sir Colin Humphreys recommended a standardised model should be adopted, based on the Lambert Tool Kit, for spinning out IP from universities which would simplify the process. He also recommended that project cost overheads charged by universities to spinout companies of around 50% should be reduced to the US norm of 20%.
Giorgia Longobardi of Cambridge GaN Devices Ltd noted that the early stage of funding and support are very good; securing the company's value proposition in the market takes much longer; and commercial scale up is not assisted by the absence of a supply chain in the UK; in addition to this is the difficulty to acquire talent.
Russell Haggar introduced Silicon Catalyst UK, which was established as an offshoot of its US parent in July this year. It is the only incubator that facilitates silicon solutions.
Mike Biddle of UKRI sees semiconductors as a sweet spot in the economy that needs to be unlocked.
Will Drury who heads the Drive Electric Revolution Challenge Fund emphasised the role power electronics play in achieving Net Zero. The UK cannot deliver everything so must concentrate on where it can leverage its strengths.
Andy Sellars of the CSA-Catapult noted that two of the supply chains the Catapult supports include a semiconductor fab with an end customer forming an integrated supply chain. The advantage of supply chains he added is that they are difficult to offshore.
Jen Tyldesley of the DCMS described how there was a need to protect the UK semiconductor industry which included as part of a national security strategy.
Alan Banks of TechWorks said that the board of the NMI (representing the semiconductor manufacturing industry) has been strengthened and found its voice again.
Howard Rupprecht of Rockley Photonics explained the reasons they chose to work with Newport Wafer Fab, and how the benefits had been lost with the sale to Nexperia.
Iain Scott of Leonardo UK informed us that the UK defence industry is being required to create stronger sovereign supply chains; and that it is working with several startups along with the CSA-Catapult.
"KEY TALK" SPEAKERS
Prof Sir Colin Humphreys
Giorgia Longobardi
Russell Haggar
Mike Biddle
Will Drury
Andy Sellars
Jen Tyldesley
Alan Banks
Howard Rupprecht
Iain Scott
TOP 10 COMPANIES
These were chosen to illustrate different stages of commercialisation, types of technology and regions of the UK. Due to time constraints, it wasn't possible to complete all of the talks.
SPEAKERS
Simon Thomas, Founder, CEO of Paragraf Ltd (Cambridge)
Heba Bevan, Founder, CEO of Utterberry Ltd (London, Leeds)
David Wither, CEO of Sofant Technology Ltd (Scotland)
James Vicary, Founder, CEO of NuNano Ltd (Bristol)
Stephen Clements, Co-founder, CEO of aXenic Ltd (North East)
Scott White, Co-founder, CEO of PragmatIC Semiconductor (Cambridge, North East)
Peter Jenkins, CEO of Infinitessima Ltd (Oxford)
Geoff Haynes, Inspirit Ventures, working with RAM Innovations Ltd (North Wales), which is a group company within Russel Industries Ltd (East of England) and founder of TTPi Ltd (Nottingham)
COMMENTS BY SPEAKERS
Simon Thomas of Paragraf Ltd referred to the energy saving properties of graphene, which use 1000 times less energy than a silicon sensor, hence the massive impact on energy saving possible once graphene transistors can be developed.
Utterbery Ltd has installed its wireless monitoring sensors in many parts of the London transport network. It is now expanding into other markets, including 5G wireless for agriculture, tourism and general transport. A factory in Leeds will soon start manufacturing the sensors in high volumes.
Sofant Technology Ltd's millimetre wave technology uses 70% less energy than current technologies so it eliminates the need for separate cooling systems. It is planning to close a Series A round in the first half of next year.
NuNano Ltd has discovered that a parallel assembly method it developed for AFM probes has broader applications in 3D heterogeneous integrations and potentially microLEDS.
aXenic Ltd has developed the smallest GaAs optical modulators. Operating as a fabless business, it is able to leverage all of its supply chain within the UK, much of it within its own region of the North East.
PragmatIC Semiconductors Ltd manufactures flexible logic chips that are 100 X less expensive than silicon to manufacture. There is potential demand to integrate these ultra-low-cost chips into fast moving consumer goods like beverage cans that run into billions of units. It recently completed an £80M funding round, proceeds of which will be used to expand manufacturing at a new facility outside Durham.
Peter Jenkins at Infinitessima Ltd spent most of his career at ASML, described by its CEO as the "arms trader of the semiconductor industry". Silicon is approaching atomic dimensions and Infinitessima's technology enables process control for wafer production 100X faster than existing AFM technology. The perpetual struggle is to secure funding for scale up.
Geoff Haynes of RAM Innovations described the process by which he and Nigel Salter, one of Bessemer's founding members, helped put together the elements for a packaging supply chain by bringing RAM inside Russel Industries Group, which already had an electronics parts contractor business, Prima Electronics Ltd. Geoff explained that packaging was the essential step on a technology ladder.
TOP COMPANY SPEAKERS
Simon Thomas, Paragraf
Heba Bevan, Utterberry
David Wither, Sofant Technology
James Vicary, NuNano
Stephen Clements, aXenic
Scott White, PragmatIC Semiconductor
Peter Jenkins, Infinitessima
Geoff Haynes, RAM Innovations
DINNER SPEAKERS
Drew Nelson – IQE plc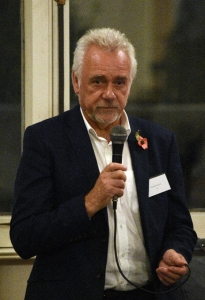 Drew noted how different threads have come together to create the conditions for promoting a strategy for semiconductors. This is most clearly seen in the supply chain crisis precipitated by the global pandemic and its impact on the automotive sector. This has made sovereign supply capability a topic of importance for the first time, something which Drew had pressed home about long before the pandemic and supply chain issues emerged.
The EU has responded to over-dependence on Asia for semiconductors by allocating a huge budget to invest in semiconductor production. The UK, with no national strategy in place for semiconductors, has not so far acted.
Before this the EU had already removed the application of State Aid Rules from the semiconductor sector by placing it in the category of "Important Projects of Common European Interest" (IPCEI). There is now an IPCEI2 with even more money allocated to the sector.
Drew noted how the UK still produces many exciting fabless companies, but they lack the benefit of a local supply chain and therefore have to find contract manufacturers overseas. The economy loses out as a result as the fabless company only receives 3% of the value as royalties whereas the manufacturers secure 50% to 60% so the majority is earned overseas.
Inmos was the last major fab built in the UK. The building is now owned by Nexperia. As a closed fab once more it removes one of the most important parts of a contract manufacturing supply chain for fabless companies in the UK. Another point to understand is that semiconductor fabs do not all cost billions of dollars: compound semiconductor and MEMS fabs need $100s not $1000s of millions to kit out or build.
Eileen Tanghal – IQT International
Eileen brought a Trans-Atlantic perspective as an American who has worked on two occasions in the UK, at Arm and then at Amadeus Capital Partners, where she was mentored by Hermann Hauser. She returned earlier this year as managing director of In-Q-Tel's UK arm, IQT International. In-Q-Tel is a US government corporate investment fund that makes long-term investments in technologies on behalf of the US defence and security agencies. Its equivalent in the UK is the National Security Strategic Investment Fund (NSSIF) set up in 2018.
In the US, there was already deep concern about its dependency on Asia for most advanced semiconductor chip production, with the number of fabs in America falling drastically in the last 20 years. The $50bn Chip Act is designed to support the construction of new fabs in the USA, but has not yet passed through the House. A similar kind of Act should be considered for the UK.
Eileen commented that the UK is strong in spinning out technology from its university sector; she noted there are sources of capital from the USA which will invest; and that there is the possibility to use the British Business Bank to support a UK semiconductor investment fund.
Not one country has everything required for a semiconductor industry – for example, software tools. Moreover, a foundry alone is not enough, it requires a whole supply chain to support it. The UK has particular strengths in areas like materials, while the USA has strengths in ASICs. Combining such strengths, working together as allies, is another way to strengthen national security, going beyond sovereign supply chains to "ally supply chains". Eileen concluded: "the UK can do it again; it is why I came back here!"
Lord David Willetts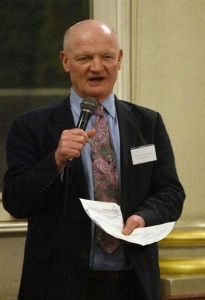 We are fortunate that Lord Willetts has attended several Bessemer events and as a result knows our community well. He always offers new insight and perspective to whatever the subject under review. On this occasion, he offered his thoughts on how a Semiconductor Strategy might fit within current government thinking.
The general mood towards investment in high technology is as good as any time he can remember. Examples are the government's Innovation Strategy announced in September the focus of which is on "seven technology families" which are considered essential to the future UK economy. Among these is an "Electronics, Photonics and Quantum Technologies" family. David quoted from p.97 of the report, which says, "semiconductors have become an area of intense geopolitical interest. We will evaluate the nature of the support the government already gives the sector to support UK capabilities." [See link below for whole report]
https://assets.publishing.service.gov.uk/government/uploads/system/uploads/attachment_data/file/1009577/uk-innovation-strategy.pdf
During his time as Minister for Science and Universities, David championed a strategy based on defining "Eight Great Technologies". The government's Seven Technology Families therefore is following a similar approach. What is new is the involvement of the national security agencies in securing the future of key technologies, something he wanted to see happen when he was in government.
The fact that the Innovation Strategy has a strong security dimension within it is clear evidence that the security agencies have won the argument on the need for more control over the use and disposal of the UK's technologies and intellectual assets. This is also he added bringing more public money into the technology sector. The government's "Integrated Review of Security, Defence, Development and Foreign Policy" announced in March also emphasised the link between technology and national security. Perhaps of greatest interest, a Cabinet-level Science and Technology Council has been formed, chaired by the Prime Minister, that aims to integrate the many strands including the national security dimension.
All this makes him optimistic, but it doesn't automatically follow that Semiconductors will come to the top of the government's list of priorities, he warns. Currently Quantum Technologies for example gets most of the attention. It is important therefore that the case for semiconductors is made more clearly so that it becomes part of the Council's frame of reference.
When seeking to capture the government's attention, it is more important to ask "why it is important" rather than "what we want to do". Bearing in mind politicians are busy lay people it is vital that it is attention grabbing. It should be prepared as a strategy paper, forming an over-arching case with a consistent set of arguments. It should explain the economic importance of semiconductors; and make clear that private industry will contribute funding to new projects or investment initiatives (ideally on a ratio of 2:1 private investment).
The UK is too small to do everything so it must concentrate on where it has comparative advantages. Having a lack of resources compared with bigger countries, on the other hand, can be an advantage, as it spurs smart, agile, low-cost ways of doing things.
The last point he mentioned was timing: the Comprehensive Spending Review has been completed, the different spending departments now have to decide how they will allocate budgets. It is important therefore that the Strategy paper is received in time to influence those decisions, which means probably in the early part of next year.
DISCUSSION TIME
A wide-ranging discussion ensued which had to be closed at 21.45 for those with trains to catch, as well as for those who wanted to network or secure new connections before leaving. All were encouraged thereafter to retire to the Club's private bar to continue conversations, as over half did, until midnight, and much longer for some. This, in my view, is the essence of such a dinner: making the connections which video links cannot.
POINTS RAISED
The first question was about the high cost of the visa point system for recruiting talent. David Willetts countered that there are many free services available in the UK, such as healthcare, so comparisons with other countries must take this into account.
A venture capitalist familiar with the US said the UK has an "ambition gap". His experience in the Valley is that 98% of entrepreneurs say they are going to change the world and be a huge success, but in the UK it is the other way around.
Scott White of PragmatIC referred to their recent £80M funding round, stating, "we definitely are going to change the world". However, the difficulty he said is the absence of a large market for the product in the UK contrasted with the US. The UK health sector for example ought to be a big market, but they have to deal with individual NHS Trusts, which is slow. It is much quicker to go overseas, for example China, but this has implications on who then invests in your company.
A spinout out from Cambridge University worried about IP protection. This is a vulnerability for smaller companies for example if they want to enter the Chinese market. How can it be better protected?
Another pointed out that a funding strategy for semiconductors would need to decide on what it wanted to achieve. If the objective is to strengthen national security, the sums required would be in the order of billions – i.e. to build out a 5G broadband wireless sovereign supply chain. Funds like the Future Fund / Breakthrough should consider how they could invest in supply chains with the aim to strengthen collaborative links between companies rather than make one-off investments in companies.
Eileen Tanghal explained how their investments in the US helped to leverage multiples of early-stage VC funding because In-Q-Tel has helped de-risk the investment. The same could be done in the UK by funds such as NSSIF; this in turn could help pull through US investment. The problem mentioned earlier in the evening is that there are not enough funds in the UK which are willing to commit to longer-term, capex-oriented technology investments (HardTech).
Companies benefit when they have a lock-hold or choke on a technology, ASML being one such example, and Arm another. Arm's sale to Nvidia is therefore unwanted. Such companies look forward two generations of technology because they have a road map.
The final comment was a criticism of the way quoted companies have ambition squeezed out of them due to the way the markets work. This might be a future topic for a Bessemer membership dinner.
DINNER SNAPS
Dinner guests ready to take their places
Welcome notices before dinner
Welcome concluded, ready for first course
Enjoying the finer points
Applause for a point well made
After Lord Willetts' talk
Q&A Discussion proceeds
ACKNOWLEDGEMENTS
Our sincere thanks to the following partners for their support of the evening.
INDUSTRY SPONSORS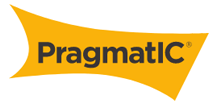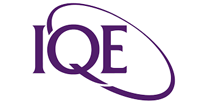 SERVICE SPONSOR
IC Resources is a leading technology recruitment firm established in 1999.

Alex Stewart
November 18th, 2021