Bessemer Society members set to transform the market for wiring harnesses
Sometimes, the power of partnership can lead to the development of genuinely disruptive technology that has the potential to transform established markets forever.
That is certainly the case with Q5D, a start-up formed as a joint venture by two companies that are working together to revolutionise the way that wiring harnesses are manufactured. Instead of being produced by hand in traditional labour-intensive manner, Q5D's innovative approach to wiring harnesses combines technologies such as additive manufacturing, 5-axis machining and printed electronics in a continuous production process that can deliver significant benefits in areas such as weight, quality, consistency and cost.
"Wiring harnesses are used in a huge number of products and systems, from white goods through to cars and aircraft, and they have always been produced by hand in what is a time-consuming process," explains Steve Bennington, Q5D's chief executive. "However, a meeting of minds at a Bessemer Society dinner resulted in the formation of what became Q5D and the development of the new automated process which could be highly disruptive to existing business models."
The Q5D joint venture brings together CEL UK, which makes 3D printers, and M-Solv, which develops machine tools for the rapidly growing printed electronics markets. By combining their expertise, Q5D has developed a new machine that can create polymer parts with embedded wiring and electronics of any shape in a fully automated manufacturing process.
At the moment skilled workers string wiring looms on pegboards by hand. These are then shipped and fitted, again by hand, into the final product.
"Our process is the effective combination of five-axis machining with additive heads, but there's more to it than that," says Steve Bennington. "The existing printed electronics technology uses silver paste, which is expensive, but more importantly requires heating in an oven to cure it. What the Q5D partners have developed is a process whereby we print down copper paste rather than silver, then track along behind it with a laser to heat it, cure it, and sinter it, all in one go. That is a cheaper and more consistent process, as the piece it doesn't have to leave the production line."
This approach can deliver some significant benefits. By spooling wiring directly into the piece as it is printing, Q5D says it can produce lighter yet more robust components with higher quality and lower cost. "For a reasonably complex wiring harness, we could see a manufacturing cost saving of around 30 per cent," says Steve Bennington.
"Also, there is a big weight saving. At the moment, design engineers tend to over-specify wiring harnesses to make them robust, as the wires have to be pulled through bulkheads and other components by hand. But that are wires embedded inside a component take their structural strength from the component itself. That means you can use much finer gauge wires with much smaller terminations. That, again, can result in weight savings of around 30 per cent.
"The other advantage is safety and quality. Automation can drive out human-error from labour-intensive manual production, which is crucial in industries like aerospace."
These sorts of cost and performance benefits have created quite a stir among industrial organisations that use wiring harnesses as part of their production processes. Q5D has recently signed a £2 million research and development contract with Safran, the global aircraft engine and components maker. It is also in discussion with automotive suppliers who are keen to look at how automation could improve their production processes.
"The technology is advancing fast, but it is not capable of doing everything we want yet," admits Steve Bennington. "That's why we are working with people like Safran, to ensure that we develop the technology so that it can meet all levels of production standards and regulatory compliance."
In the meantime, Q5D continues to raise funding to enable it to continue to grow the business by investing in skills and capability. "Access to finance is always difficult for manufacturing organisations, so we are looking to raise venture capital funding. But you have to kiss a lot of frogs to find the right partner," he says.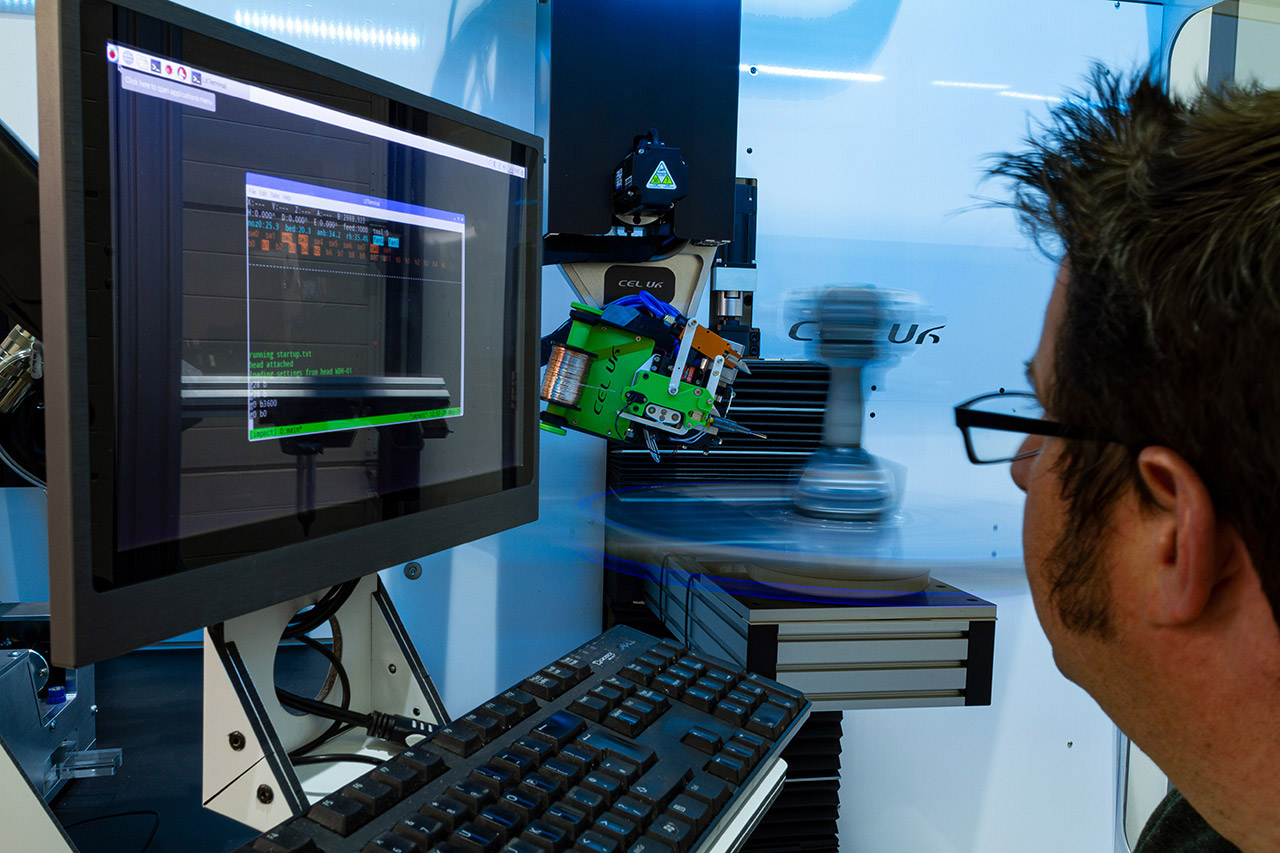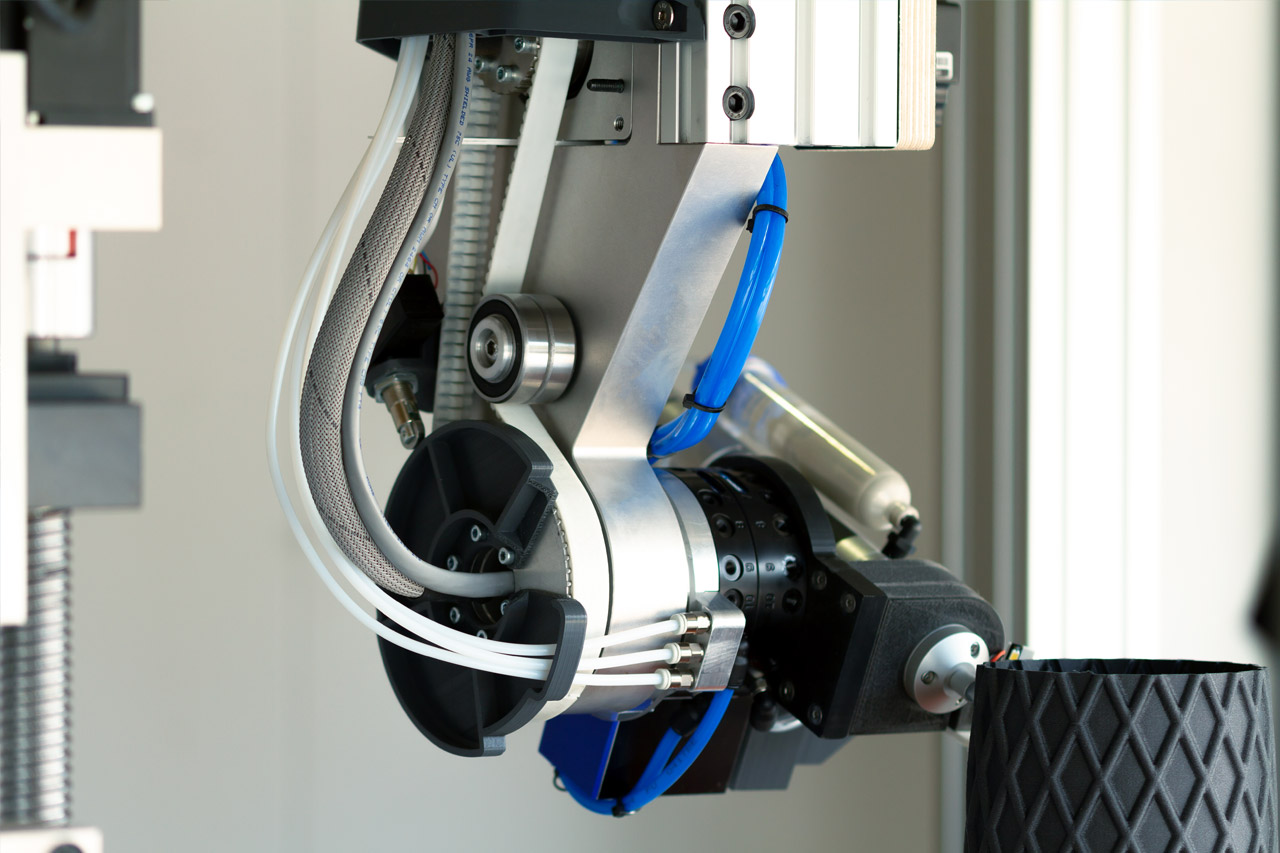 How Bessemer helped Q5D come to life
Both CEL UK and M-Solv are members of the Bessemer Society, the forum and mutual society formed of serial entrepreneurs who are committed to creating successful new companies in the science and technology sectors.
"I had worked with both companies," says Steve Bennington, Q5D's chief executive, "and it was at a Bessemer event where the idea came to do something together. So, you could say that Q5D is, in fact, a child of the Bessemer Society."
Since Q5D's formation, Steve Bennington has continued to attend Bessemer Society networking events, finding them a hugely valuable means of meeting new people and establishing fresh ideas.
"You get to meet all sorts of people with the Bessemer hallmark of creativity, technical expertise and an entrepreneurial spirit, it is an excellent means of establishing working relationships with like-minded individuals. I have always found the events to be full of decision-makers who can make things happen," he adds.
To find out more about Q5D's technology, watch this video:
https://www.youtube.com/watch?v=VvqJHBRyTKs&feature=youtu.be