RHODES HOUSE – JULY 4TH, 2019
Our summer dinner took place once again in the vast timber-framed hall of Rhodes House, on a perfect summer's evening. Rhodes House is our flagship Oxford event of the year. Its generous space and architectural merit help to raise the prominence of the dinner and to improve the discussion as well no doubt, thus to ensure the best possible evening for all the guests.
The topic of the evening – manufacturing in life sciences – was highlighted in the Life Sciences Industrial Strategy, authored by Sir John Bell, Regius Professor at Oxford: the reasons why were clear by the end of the evening.
Speakers
Dr Andy Jones, Director of the Industrial Strategy Challenge Fund Medicines Manufacturing Challenge
Dr Gordon Sanghera, CEO and co-Founder of Oxford Nanopore Ltd
Nick Page, Chief Operating Officer at Oxford Biomedica plc
SELF-INTRO SESSION
Each Bessemer Dinner has a self-intro session for selected members and guests.
Dr Phil Rumsby, Founder and CEO of M-Solv Ltd, which operates a "printed electronics foundry" for electronic devices based on its proprietary technology.
Dr Caroline Godfrey, CEO and Co-Founder of PepGen Ltd, a new spinout from Oxford University, which is commercialising novel cell penetrating peptides.
Dr David Newble, CEO of TTP Labtech Ltd, near Cambridge, which manufactures liquid handling and sample management equipment for Life Science customers worldwide.
Dr Tony De Rougerolle, CEO of Evox Therapeutics Ltd, a spinout from the same labs as PepGen, commercialising a new class of biotherapeutics.
Jarl Severn, Managing Director of Owen Mumford Ltd, a leading manufacturer of medical devices and disposables for drug delivery and capillary blood sampling, based near Oxford.
Dr Peter Nolan, Executive Chairman of OcQuila Therapeutics Ltd, a new startup which is developing single-dose solutions to treat severe eye diseases
Simon McEwen, Head of Quality Assurance at the Vaccines Manufacturing Innovation Centre in Oxford
SELF-INTRO GALLERY
Phil Rumsby
David Haley, i-Pro Solutions
Grant Dench, WHP
Gordon Duncan, Harwell
Peter Nolan, OcQuila
Tony De Fougerolles, Evox
Jarl Severn, Owen Mumford
David Newble, TTP Labtech
Caroline Godfrey, PepGen
SPEAKERS
NICK PAGE, OXFORD BIOMEDICA LTD
Strategic role of manufacturing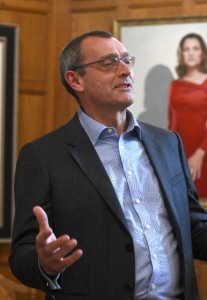 Warm up intro
Nick was given a warm-up introduction by Peter Nolan, a Bessemer member, who was instrumental in establishing Oxford Biomedica's (OXB's) two manufacturing sites in Oxford before he retired a year ago. Both sites are in the Cowley area, where there is a pressing need for new employment opportunities. As Peter said, manufacturing lets you put down roots in a community, which is also the best way for the pharma industry to prosper.
Credentials
Nick Joined Oxford BioMedica less than two years ago from Novartis. Under his operational leadership OXB is set to increase its manufacturing capacity substantially with the lease of the former Cowley postal sorting offices (86,000 sq ft), with first phase of construction and fit-out due to be commissioned by the end of 2019. At present OXB have two manufacturing facilities: one in Oxford, next to the head office, and another just outside Oxford; Cowley will be the third.
Do it right
Nick pointed out that OXB only made a profit this fiscal year: 24 years after spinning out from Oxford University, which gives pause for thought. This contrasts with gene therapy pioneer, Solexa, which was sold to Illumina in 2006 for $600mil, heralded then as the Deal of the Century by its Cambridge backers. Oxford Nanopore's Gordon Sanghera, who spoke next, called it the "steal of the century". Meanwhile, such is the demand for bio-therapeutics, OXB's head count has expanded from 400, a year ago, to 500 now, and is due to grow to 600 by the end of this year.
UK manufacturing
Initially OXB relied on contract manufacturing organisations, but soon realised manufacturing could be done better if it was led in-house, supplemented by some contract manufacture. Having manufacturing located next to their own analytics department and research scientists means for example they are able to introduce improvements to manufacturing processes more quickly.
Manufacturing outside UK
There can be pressure to manufacture outside the UK if customers want a local source, or to be in the same time zone. Countries can also give strong incentives to locate locally: in the case of China it can be direct funding, or in the USA, very favourable tax treatment.
China's positives
Nick spent five years in Shanghai with Amersham (now GE Healthcare) and "would go back there like a shot". Shanghai is the most western-friendly city in China, and "if the government want you there, you can do things very quickly". It has all the business parks, Free Trade Zones, and a workforce who want to have working for a foreign JV on their CVs. GE, however, could not get as much business as competitors due to its strong focus on compliance. Although it enjoyed 18% annual growth, the market was growing at 30%. Head office was not happy at first, but when they understood the problem they were very satisfied to enjoy 18% – by western standards!
China's negative side
China has negatives too: electricity was cut or rationed in the summer months due to the rapid industrial expansion and priority given to domestic users of air conditioning; steam supplies had to be bought from a local state company which had a monopoly; government supporters could disappear, without notice [gulp].
India
India where Nick spent two years with Hospira Inc is a Black and White contrast. The Indian partner was having difficulty to complete a $500mil factory due to factors including the bureaucratic hurdles and poor construction site safety. In contrast to China, anyone can file a complaint which might take years to progress through the courts. It took a company next door seven years to settle employee claims to enable them to sell the facility. There are positives though: such as a very well-educated supply of English-speaking graduates.
UK
The UK he called "calm" by comparison, but it can still be very frustrating, such as the limitation the Council have imposed on parking spaces at the new Cowley facility, which will be 100 less than the size of the existing car park. In an advanced car society this presents a serious headache which requires a major transport infrastructure upgrade and behavioural changes to resolve effectively, he said.
GORDON SANGHERA – OXFORD NANOPORE LTD
Be Ambitious!
The Victorians had Ambition!
Gordon is a Lifetime Fellow of the Bessemer Society – and so we know that we are likely to enjoy – at a Bessemer dinner anyway – a mixture of lecture and pep talk. Gordon's passion for manufacturing was one of the reasons indeed he was given the Bessemer Lifetime Fellowship Award. Suitably, as a Bessemer Fellow therefore he was keen to draw a parallel between the ambition of the Victorians and the need for more of that ambition today.
Putting it right
One area where our ambition has been lacking, he said, was to let the UK's lead in DNA genomics go overseas, primarily to the USA. "All the pioneering research took place in the UK first". He cites one particular bug bear – the sale of Solexa, a Cambridge start up, acquired by Illumina in 2006 for $600mil. Illumina now has a market valuation of $50bn on the back of this technology. He knows the hard feelings at first hand because Solexa's CEO and CTO both work for Nanopore now. Illumina doesn't know whether to invest in Nanopore or to sue it, he jokes.
Strong manufacturing ambition
Gordon's can-do view about manufacturing has been deeply influenced by the success of Abbott's Witney factory north of Oxford, which has become the Manufacturing Centre of Excellence for all Abbott's Glucose Sensor Test Strips. It goes back to when Gordon was Head of R&D at an early Oxford spinout, MediSense, which Abbott acquired for $876 million in 1996. Gordon then became Head of R&D at Abbott Diabetes Care, along with other global roles. It was one of his proudest achievements that he persuaded its senior management – against bitter opposition – to establish Abbott's manufacturing centre in the Oxford area rather than Ireland or Europe. This was a rare example of a US company choosing the UK for manufacturing, but importantly it has been highly successful.
To illustrate his own ambition, Gordon described the new 34,500 sq ft manufacturing facility Nanopore have just commissioned on the Harwell Campus. According to the site manager, WHP, it will have the largest clean room space in the UK. The design of the building, and its location at the entrance to the Harwell Campus, are all intended to "project ambition", Gordon added.
The new factory will manufacture all the consumable flow cells for Nanopore's different gene profiling devices, which go from hand-held to lab-scale, as well as future devices. The factory co-locates the flow cells in the same area as semiconductor manufacturing which will improve productivity. The plan is to produce in excess of 1 million flow cells/year in 4-5 years, but this is only the beginning, he said. "It will be 10 times greater when a second factory is added". The timing for his talk therefore could hardly have been better, and he ended with the exhortation: "Be Bold! Be Ambitious!"
ANDY JONES – INNOVATE UK
To be the best
Life Sciences Strategy
Dr Deborah Spencer of Oxford University, a member of the Bessemer Oxford Team, gave the warm up intro. She explained how Sir John Bell, Regius Professor at the University and the author of the Life Sciences Industrial Strategy, had originally planned to give the talk. When he had to cancel, Andy Jones stepped in: we are very grateful because he gave us what he called a close-to-ground view of the Medicines Manufacturing Challenge, drawing on his industrial experience at Astra-Zeneca.
Passion
Andy was until recently head of Manufacturing, Science and Technology at Astra-Zeneca, and shares equally Gordon's dissatisfaction with the status quo with straight talking advice about how to fix it. Nor was he short of passion, describing himself as "pathologically optimistic".
The challenge
He is excited because the Medicines Manufacturing Challenge Fund fulfils his ambition "to make the UK the best place in the world to make medicines" – which is also the strap line for the Fund itself. As background, the UK pharma industry manufactures £70bn of medicines a year and exports £50bn, but manufacturing has been declining, falling 26% since 2009. This is what led the industry to alert Whitehall to the problem. Since then, the initiative to fix manufacturing has been industry led.
Slow to adopt
While technology is moving very fast, companies tend be slow to adopt. For example, when he became Head of Manufacturing, Science and Technology at Astra-Zeneca three things struck him:
There had been step changes in manufacturing technology over that time
There was very little evidence of Digitalisation
There was a distinct lack of a Grand Vision.
These things convinced him of the need to catalyse change in the industry.
Manufacturing's role
Novel therapeutics have complex requirements, and control of the manufacturing process is critical to their success, especially quality control; manufacturing also helps speed up the innovation cycle.
Health outcomes not costs
Digital technologies will affect the way treatments are delivered and support personalised treatments so that exactly the right medicine is delivered at the right time to the patient. He predicted that when that happened the value of the medicine will be measured on the effectiveness of its outcome and not on the cost of delivering it.
Clinical trials
Changes in the way Clinical Trials are executed will also impact manufacturing.  Advances in genomics will allow drugs to be trialled in sub populations and digital technologies will speed up clinical trial delivery. Faster clinical trials with higher success rates will then vastly increase the pressure on the industry to develop manufacturing processes which respond to the faster lead times.
UK's unique advantage
The problem with new technologies, however, is that "people don't like to take risks around innovation". Here he believes the UK has a "unique advantage" because the government has invested "more than any other country in the innovation eco system" through our high value manufacturing catapults, innovation centres and other support structures.
A Big Voice
However, he concluded, "unless the public understands the benefits of manufacturing, the politicians won't either". To ensure this, he said, "We need to get a big vision and a big voice to make the opportunity heard". It was Gordon's message too, now amplified.
DISCUSSION PERIOD
Political
There seems to be a strong animus against MPs now judging from the fact that this dinner, and our previous dinner in Bristol in June, both spent a good bit of the discussion period talking about the failings of the elected leaders (parliament as well as government) to understand what the high tech manufacturing community is doing, its importance, and why they should receive more support.
Change and transition
It was acknowledged that government is trying to listen, as per Andy Jones's point about the "unique eco system for life science innovation" that the government is funding. A point to keep in mind too said another is just how quickly everything is changing, pointing especially to digital technologies. In the pharma sector, for example, CEOs are worried about the way digital technologies and personalised medicine may combine to deliver "outcome-based treatments" which will replace drugs sold on a cost margin. Currently many treatments have to be taken as a cocktail of drugs, as they won't work on their own, which has led to a volume business in pharmaceuticals. These new treatments will change the way the health systems works, which to an extent is already broken – and the NHS is not the worst of them, Andy added.
Influence
It is not just the government the pharma industry needs to engage but the public, since the public votes politicians into office. The public can otherwise easily form a negative view if the bigger picture is not explained. For example, one of the difficult futures to explain is how digital technologies will take away jobs, when it is not clear what will replace them; or another is how to feed the world without the short term solutions – which may not be ideal for the environment – over longer-term solutions – which now are more expensive.
Engage
Companies can find ways to make what they do more engaging with the public, offered another person. For example, DNA profiling has become a phenomenon on social media; or in the case of SpaceX it has become something like an entertainment brand, which has helped launch the industry of 'newspace'.
Cultural
In the case of manufacturing there is the problem, noted too at the Bristol dinner, that in the UK it suffers from a second class image: there is a lot of intellectual snobbery attached to the idea that those engaged in thinking activity are more important than those involved in practical activity. This applies to the capital markets too where there is a bias towards investment in fields that do not involve manufacturing. There are rational reasons for this, but there are also cultural ones, which it would be good if the Bessemer Society could help overcome.
Ambition
In unpredictable times vision is important to help see ahead more clearly. The absence of really significant ambition is a problem. Gordon is an exception when he speaks of creating another Illumina, which stays in the UK. To succeed however takes time, patience, and vision, as well as ambition. Capital markets, government, politicians, the public all have to understand this. Another problem in Europe is that people are too comfortable: they don't like to take risks, or to invest risk capital, unlike Silicon Valley (and even more so China..).
USA
One person's experience of what is missing in the UK, compared to their experience of the Boston area, is the lack of big biotech companies with 1000-plus people which serve as "training grounds" for people to go out and start their own business. It allows them to "make mistakes on someone else's dollar". That struck me as a very US sentiment and speaks to their willingness to take risks and learn from them without the fear of failure.
Financing
Difficulty to raise funding is a perennial topic. One person pointed out that it is not just the UK that has a problem as far less VC is available in Europe. On the other hand, the London market, big as it is, does not translate to an easy source of funding. An AIM listing for example is very challenging to achieve for a bio start up.
Succeeds breeds success on the other hand. One member spoke of a company he led which manufactures lab automation equipment. After it was acquired for £100mil the team moved to run another company which has recently attracted a large new investor. He said it was the strength of the team that made the deal possible because a team with a good track record is very attractive to investors.
Even so, the experience for most Bessemerites is that it is very hard to raise funding, which is why this is becoming part of the Bessemer Society's mission to try improve it. A starting place is to talk about the issues and how to alleviate them, such as government intervention and new ways of conceptualising risk and reward. As someone pointed out, there is a difficult line, between capitalism to make quick money, and capitalism to create sustainable livelihoods: we have to be mindful and keep a balance.
SPONSORSHIP SUPPORTERS
KEYSTONE PARTNER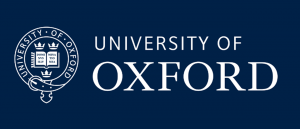 ANNUAL SPONSORS




KEY INFRASTRUCTURE PARTNERS
Harwell Campus, iPro Solutions Ltd (contract manufacturing and logistics) and WHP (project engineering and management)



CORPORATE SUPPORTERS



Alex Stewart,
August 5th 2019