ENGINEERS HOUSE, BRISTOL – JUNE 19TH 2019
The plan for the evening was to consider how the silicon design community and the compound semiconductor manufacturing community were at a position to work closer together, or at least with more self-awareness, due to the convergence of technologies in new markets like e-mobility. Here Graphcore's microprocessors can make sense of vast data sets generated by smart sensors, while compound semiconductors have the speed and flexibility necessary to manage huge data in real time.

Engineers House
Our venue, Engineers House, was completed in 1831, the same year as Brunel's nearby masterpiece, the Clifton Suspension Bridge. Clifton became the residential quarters of the new industrial aristocracy. Engineers House was built originally for the Mayor of Bristol, on a scale more suitable for Governor's House in Hong Kong. Its position high above Bristol proved helpful in protecting the Mayor when the Bristol Riots broke out in the same year.
Speakers
SIR HOSEIN YASSAIE: Former CEO of Imagination Technologies Plc
DR DREW NELSON: Co-Founder and CEO, IQE Plc
NIGEL TOON: Co-Founder and CEO of Graphcore Ltd
THE SEVERN SEA SEMICONDUCTOR CLUSTER
We might be coining a new name for the S Wales / Bristol-Avon semiconductor region. If so, it is Sam Evans, Strategy and Comms manager at the Newport Wafer Fab, who can take the credit. Sam is tireless in promoting the region, and very good with colourful expressions.
The River Severn Estuary has been a geographic inhibitor but the recent removal of toll charges across the Severn Bridge is both a practical and symbolic step forward as it opens the way for a seamless link between Cardiff, Newport, and Bristol, along the M4 motorway corridor.
It was encouraging therefore that we had senior representatives at the dinner from Monmouthshire County Council who have worked closely on the Cardiff City Deal that among other things is supporting the Compound Semiconductor Cluster. After the dinner they were encouraged to look for new synergies between the Cardiff and Bristol regions.
In South Wales, Dr Drew Nelson has over the last five years engineered a powerful cluster where his company, IQE plc, is located. It has been achieved in part through the support of the Welsh government but it needs more support from the central government.
In Bristol, Nigel Toon of Graphcore has been a leading figure in what is sometimes called Silicon Gorge, during which he has helped build several successful silicon companies later acquired by large US companies.
Sir Hossein Yassaie straddles both regions in so far as his career in the electronics industry started at Inmos, which had its headquarters in Bristol and its semiconductor fab in Newport. Many engineers in the Severn Seas can trace their careers back to Inmos, including Sam Evans at the Newport Wafer Fab. One of the leading architects of Inmos's revolutionary Transputer microprocessor, Prof David May, for example, is still at Bristol University where he also serves as the director of the Quantum Technology Enterprise Centre (QTEC) with which the Bessemer Society has built a good relationship.
SELF-INTRO SESSION
The Self-intros took place in a separate room and gave an opportunity for selected members and special guests to give a very brief update about their activity; the effect is to create a sense of anticipation of what to expect in the evening and who to meet.
Quick self-intros were made by:
Rodger Sykes, CEO of Thalia Design Ltd, in S Wales, Analog RF design tools.
Moz Fisher, representing Rockley Photonics Ltd, a UK silicon photonics innovator.
Sir Colin Humphreys. Chair and co-founder of Paragraf Ltd, Cambridge, which has a method for large scale graphene manufacture.
Heba Bevan, Founder and CEO of Utterberry Ltd, London, ultra-low power wireless technology spun out from Cambridge University.
Jill Shaw, Caroline O'Brien, Co-founder and former CEO of Kubos Semiconductors Ltd with new CEO, based in Cambridge, an improved LED manufacturing process.
Jim Nicholas, CEO of Uniphy Ltd in Swindon, which has a conformal touch technology.
Andrew McKee, Director of CST Global Ltd, a photonics foundry spun out from Glasgow University.
Nigel Pickett, Co-Founder and CTO of Nanoco Technologies plc in Manchester, quantum dot semiconductor pioneer.
Sam Evans, Director, Newport Wafer Fab in S Wales, a major silicon (power chips) and future compound semi fab.
Alan Banks, new CEO of TechWorks, the industry body representing Deep Tech.
Barry Corlett, Director Global Hardware Technology at Dyson, Malmsbury.
SELF-INTRO SNAPS
Dr Heba Bevan, CEO of Utterberry
Jim Nicholas, CEO, Uniphy
Barry Corlett of Dyson
Caroline O'Brien, new CEO of Kubos Semiconductor, being introduced by Jill Shaw, co-founder.
NETWORKING SNAPS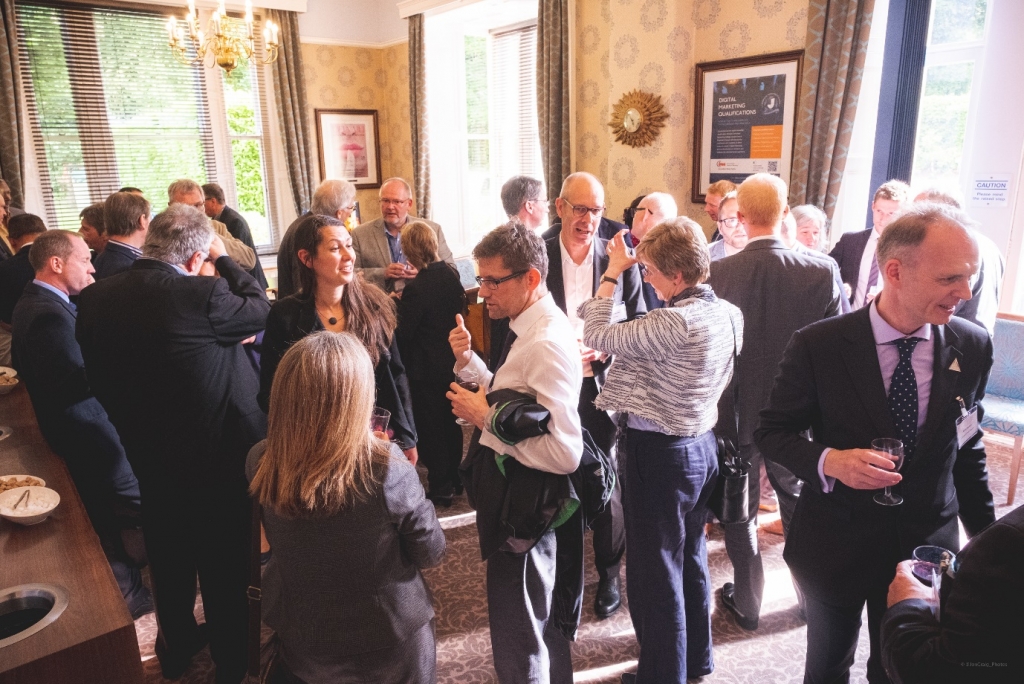 NIGEL TOON – CEO, GRAPHCORE LTD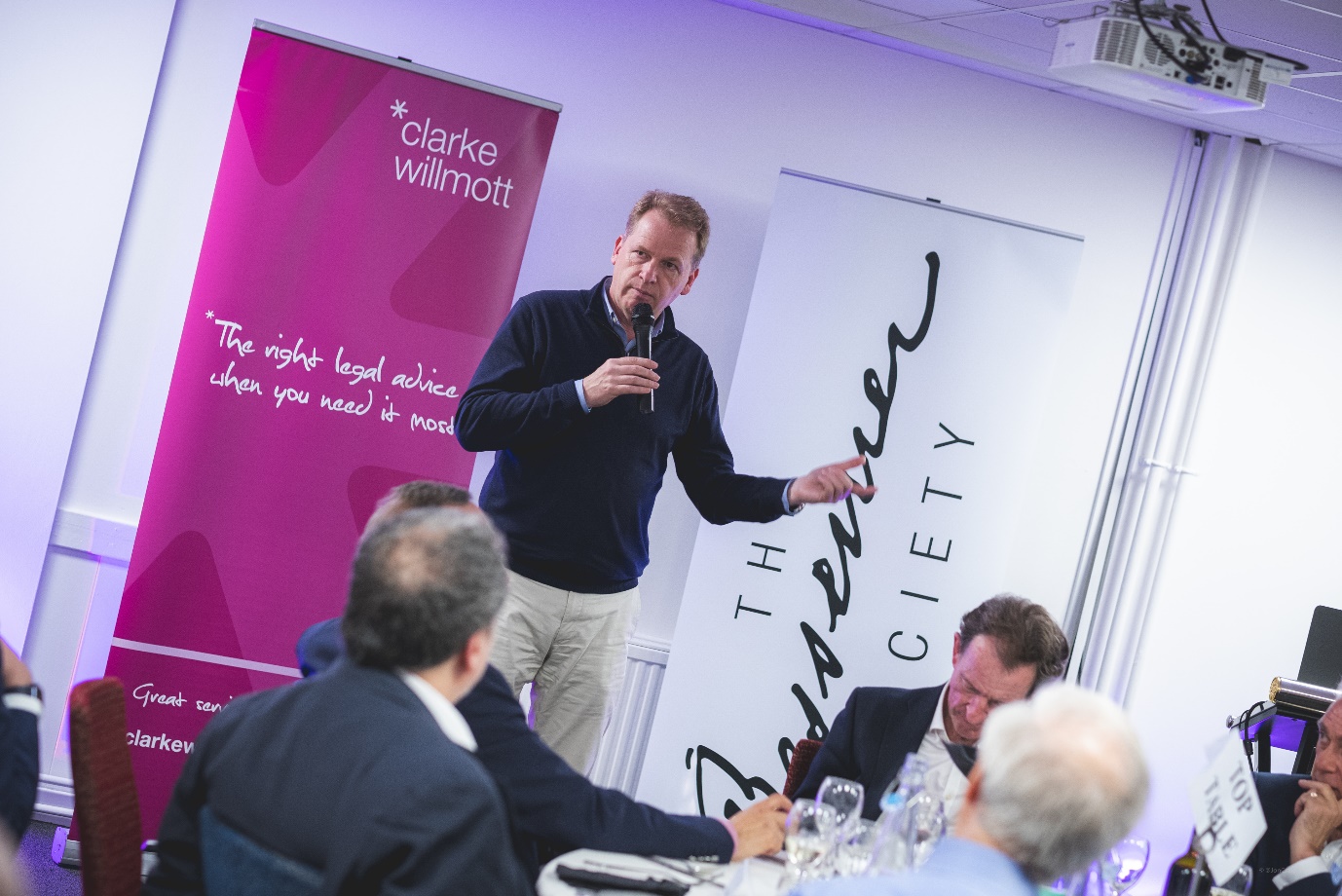 Nigel Toon has been a Bristol-based serial entrepreneur since 2002 when he co-founded Icera, which was later sold to Nvidia for a large sum of money, followed by Pico Chip, also sold handsomely. He then co-founded XMOS Ltd, from which Graphcore demerged in 2016.
Graphcore's processor stands in the proud line of highly disruptive technologies started by the Inmos transputer, on which Graphcore's chief technology officer and co-founder, Simon Knowles, originally worked.  Nigel may not want to take the parallel too far, as Inmos was not a great commercial success- it disappeared inside ST Micro, but it left a legacy of very high level engineers, some of them going on to important careers in Silicon Valley, while others helped build the next generation of silicon companies in Bristol.
The Graphcore chip, which Nigel referred to as an "Intelligence Processing Unit", involves levels of integration that the Transputer designers could only dream of. The semiconductor die of 805sq mm is a little bit larger than a standard microprocessor in order to incorporate a staggering 24 billion transistors and 300MB of RAM. The processor's architecture is designed to handle natural language rather than computer language helping it to think like a human rather than a machine. To try to mimic the brain's activity it can operate at 125 teraflops – one teraflop is apparently one trillion (1012) floating-point operations per second. No other processor chip comes near to this performance, says Nigel. Nvdia, its closest rival, has only half the capability.
As the leader in the field it has attracted the likes of Microsoft and BMW to invest in it. More recently Sequoia approached it to make an investment. Graphcore didn't actually need further investment, explained Nigel, but the support of Sequoia in Silicon Valley was too big to pass up.
A deep osmosis has built up between the UK silicon design community and Silicon Valley. Arm for example was only made possible because of the support and investment from Silicon Valley, and its CEO, Simon Segar, has been based in the Valley for several years. Many UK engineers have senior engineering positions there, many at Apple. I keep a list because I think the synergies are so important.
Graphcore currently employs 270 people, including 30 people based in Palo Alto, and could have as many as 500 by the end of this year. After Sequoia Capital invested Graphcore's valuation rose to £1.7bn, making it possibly the most valuable technology company in the UK today. This stands as well as a great testimony to the Inmos legacy, which is one Nigel says he wants to nurture – perhaps like Hermann Hauser did in Cambridge with Arm.
Nigel taking questions
Pressing his point home
DREW NELSON – CEO, IQE Plc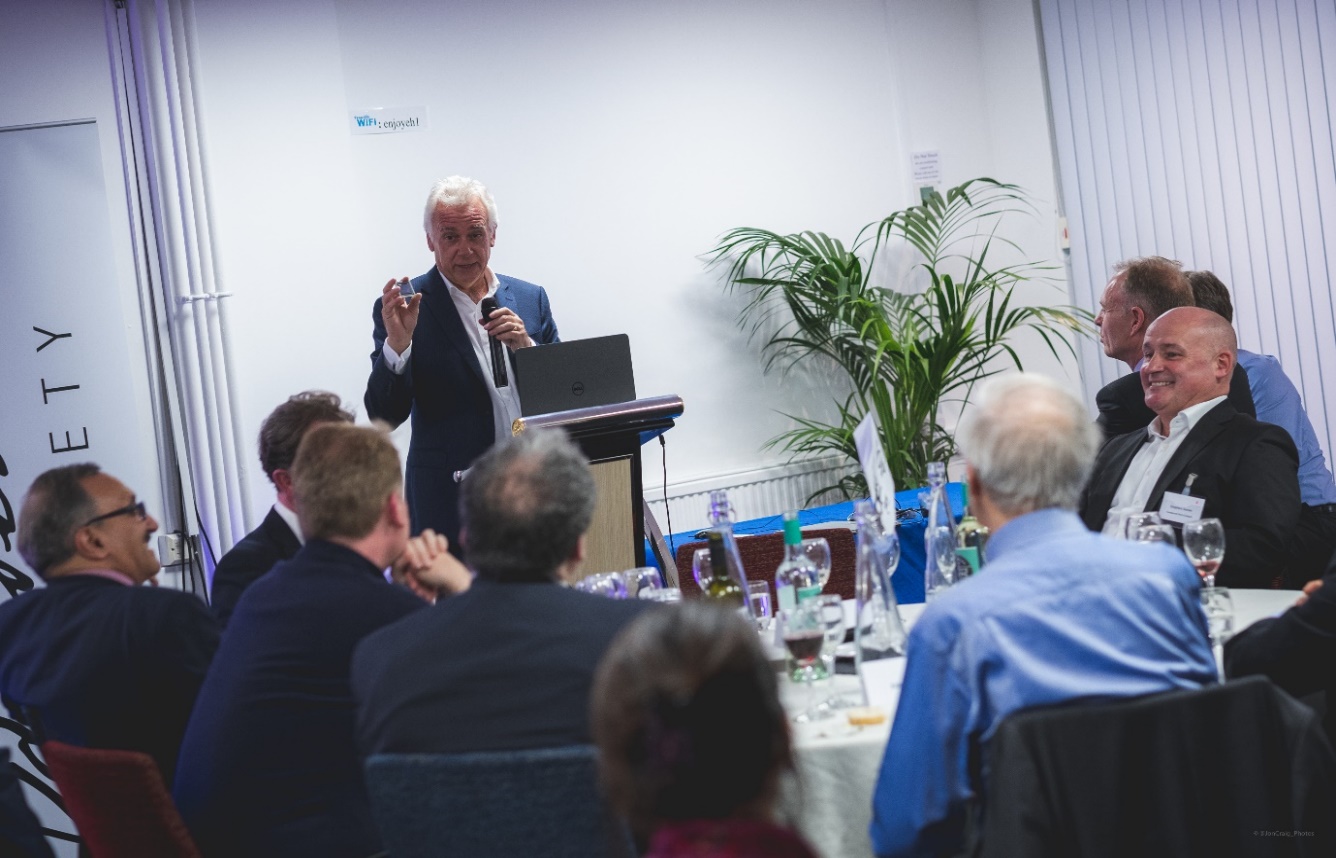 Drew asked to borrow Nigel's Graphcore chip and in jest started to brag about its amazing qualities, as if promoting his own chip. The comedy act was to draw attention to the brilliance of the UK's silicon industry, and to ask how we can do more to secure Graphcore's success (and the success of others like it). He noted for example that the Graphcore chip is made by TSMC in Taiwan, which also makes compound semiconductor chips for fabless customers. They make one million 8-inch wafers a week compared with the Newport Wafer Fab's 8000, yet TSMC was formed 4-5 years after Inmos but is now 100x bigger.
The First Semiconductor Revolution was built on cheap silicon and followed Moore's Law. The core elements of the Second Revolution he noted will be materials, device architectures and ultra-sophisticated software (which were each represented by our three speakers). Humans have the ability to make things better, faster and cheaper, as exemplified by the amazing progress in semiconductor technologies, but in the UK humans haven't found a way to use their abilities to harvest the benefits of this progress sufficiently. The biggest challenge of his lifetime, he said, would be to build a manufacturing capability in the UK, a challenge which he extended to Graphcore.
Drew provided as well an excellent description of the tangled history of Inmos, leading finally to the "piece of serendipity" which made it possible to buy the old Inmos plant and try again as the re-born Newport Wafer Fab. We had invited an associate editor from the Sunday Times to the dinner who was so impressed with Drew's overview that he asked to write an article about it. How the "serendipity" came about occurred when the plant was sold by International Rectifier to Infineon. Drew and a group of investors persuaded Infineon to leave the plant in local ownership, which Infineon, as a German company, considered a reasonable and natural solution to secure its future, and agreed.
What may have made Infineon more willing to agree is that Drew had helped put together the elements of what he called an "end-to-end TRL supply chain" in South Wales for compound semiconductors. This included a partnership between IQE and the University of Cardiff to trial and develop new semiconductor material and process technologies; the Compound Semiconductor Applications Catapult (now co-located on the site of a new IQE fab) which helps SMEs test and apply compound semiconductor solutions in their component technologies; through to local companies, like SPTS-Orbitech, which is one of the leading suppliers of process equipment for semiconductor manufacturing in the world.
The goal of the cluster, which they call 'CS Connected', is to provide customers with a one-stop shop which avoids the cost and waste of sending a chip back and forward between Asia and South Wales for processing. On the day of our dinner a large group of executives from Taiwan had arrived to spend three days looking over the Newport Wafer Fab and other CS Connected assets. I heard afterwards that the visit had been a "tremendous success".
What drives Drew's determination to establish a "sovereign capability in a compound semiconductor supply chain" are the strategic implications that follow if the UK does not have one. As he pointed out to us at a previous dinner in Cardiff, when the founder of Huawei started the company he went to the Chinese leadership and told them that a country without a telecom equipment business would be like a country without an army. That applies even more to a country which does not have an indigenous and 'sovereign' capability to supply its own compound semiconductor chips, Drew implied. The standoff between President Trump and China over Huawei, underlines the risk of what can happen.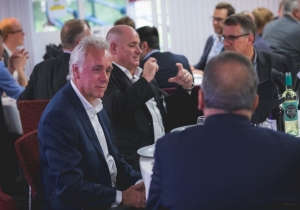 The European semiconductor industry pitched a very strong case to the EU Commission calling for restrictions on State Aid for semiconductor manufacturing to be lifted as a matter of national interest (and national security). Because of IQE's leading position in compound semiconductors it was chosen to represent the European compound semiconductor industry.  The industry's pitch succeeded and the State Aid rule was changed at the end of 2018. Following this Germany provided €1.6bn of state aid to its semiconductor industry, and France and Italy provided significant aid to their own (mainly ST Micro). However, there has been nothing from the UK government. As Drew commented, "this speaks to the whole problem" as it demonstrates the lack of understanding that compound semiconductors play as an enabler of an advanced economy.
SIR HOSSEIN YASSAIE – IMAGINATION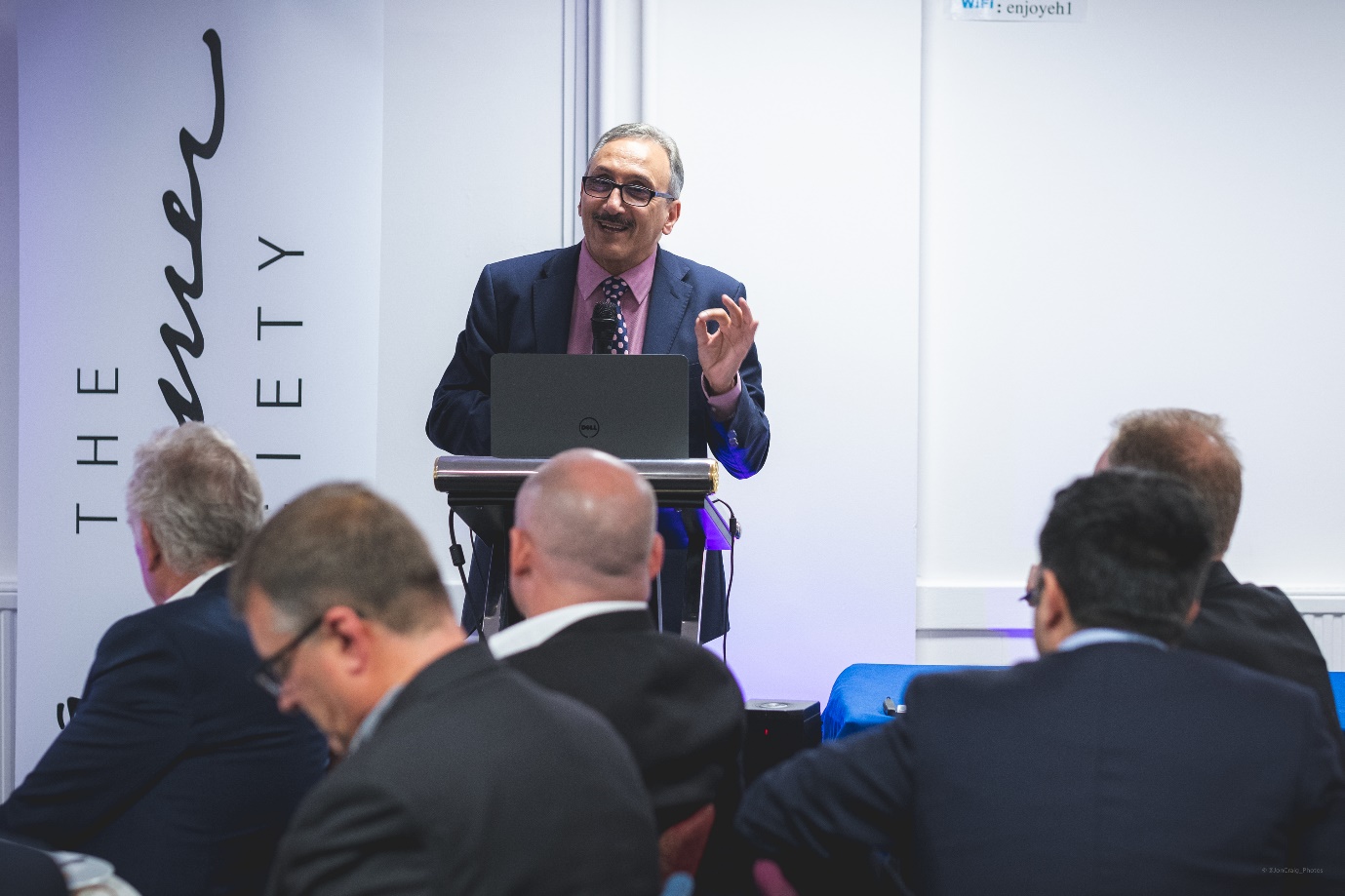 As the picture above expresses, Hossein gave us a winning lecture on how to be a technology leader based upon his experience of leading Imagination Technologies. His leadership has been one of the few big success cases in the UK semiconductor industry, not counting Arm (and until Apple upset Imagination's apple cart…).
Hossein is one of those semiconductor engineers who cut their teeth early on in their career at Inmos and credits Inmos with creating a powerful eco system of engineers in the UK. Hossein is a self-described deep engineer with a strong mathematics background, who discovered early on in his career that to make his ideas succeed he had to learn how to market and sell them. Sales and marketing linked to technical acumen has informed his management style since, or as he put it, "creating technologies and linking them to markets is what I really like".
The definition of what we mean by "technology" has become confused, he said: there is digitalisation, like apps, and there is the enabling technology, like the Graphcore IPU. The government doesn't appreciate the difference sufficiently. The enabling technology interests him most, and in particular how to innovate with it. He then proceeded to give us a 'master class' in what he meant.
He described a matrix to illustrate on the one hand the different levels of technology development and on the other different levels of market maturity. For example, the Graphcore chip he said fitted into the Disruptive segment of the matrix; this is where the market already exists but the technology is new; the Radical segment of the matrix on the other hand is where the market and the technology are both new. Companies operating in either of these segments have to be prepared for a much longer development path and to think further ahead.
He gave three areas they need to focus on:
Understanding key issues for social and consumer markets looking out 5 years, in a rigorous way, which needs to be updated regularly.
Understanding technology trends: he picked out Electrification (batteries); the User Interface (of particular importance to younger people); intelligent processing machines, like the Graphcore Intelligent Processing Unit; sensor data analytics, particularly real-time information; and Health Tech, such as bio-diagnostics. Finally, he was passionate about the importance of data and cyber security.
The eco system (or supply chain) which helps bring a product to market. The classic one was the fabless chip eco system, but the internet is changing the dynamics of how supply chains and eco systems work. For example, the biggest taxi company in the world doesn't own any taxis (Uber) and the biggest content provider doesn't own any content (Google).
Hossein concluded by explaining how new business models transformed the mobile computer market. Imagination Technologies had anticipated this when Apple first started to talk about its touch screen smart phone. Imagination's name was apt because it was a big part of the company's lifeblood to imagine the future and prepare for it.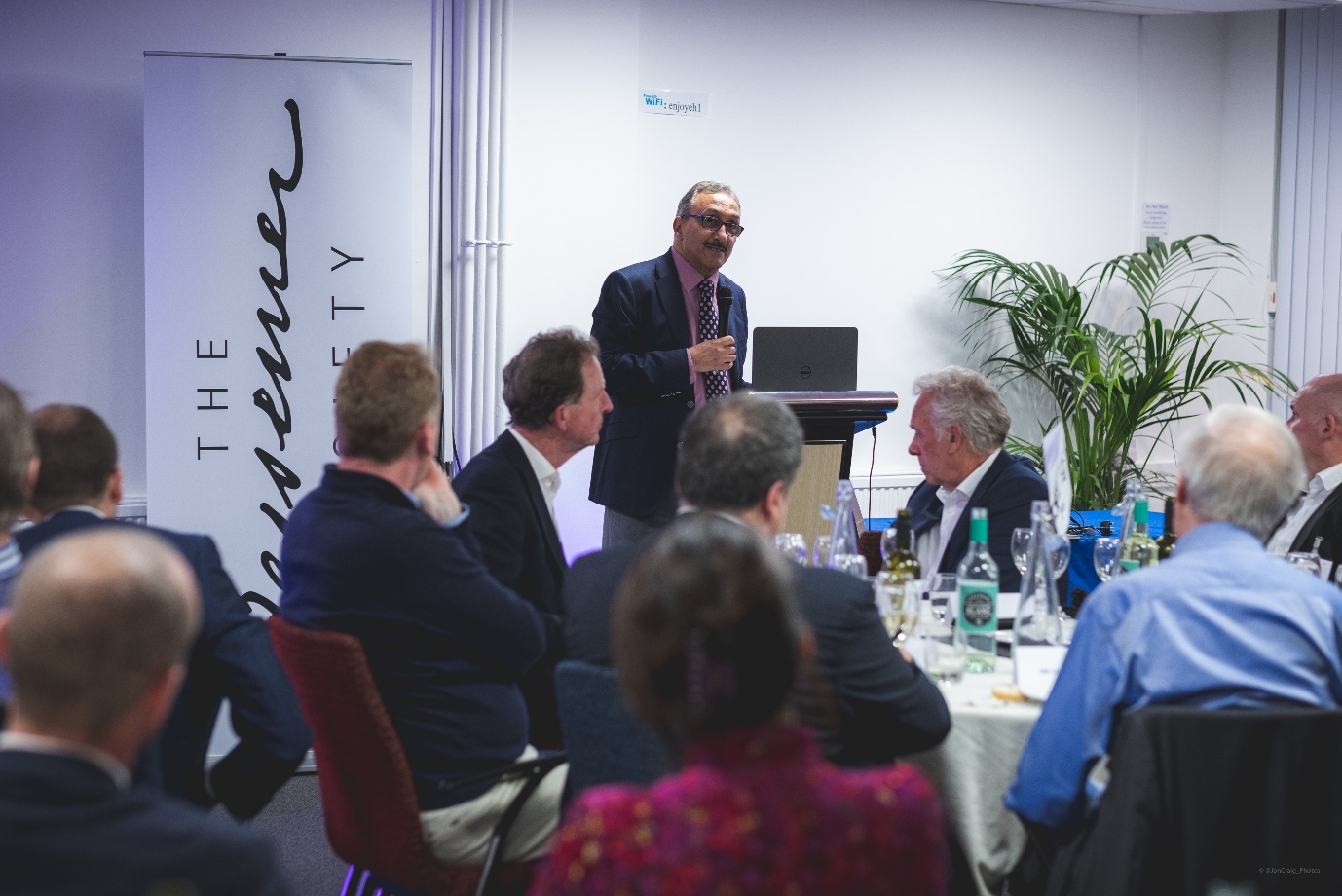 DISCUSSION PERIOD
The discussion opened with a broadside from ST Micro's recently-retired President of the Americas, Bob Krysiak, who is now based back in Bristol his home town. The American government provides a huge welcome for inward investment in strategic industries like semiconductors he said, such as personnel, land, investment capital… The EU has been very slow to catch up with this, and probably too late, such as the money that has recently been disbursed under the IPCEI (Important Projects of Common European Interest) which avoids the rule on State Aid. The fact is Europe cannot compete any more with China or Taiwan in the new chip lithographies of 5nm and 7nm. In Compound Semiconductors too China is now very strong. There has to be a big enough end market, which Europe may have left too late because it hasn't connected the dots. Finally, the UK doesn't have a sufficiently 'techno-minded' elite like France, which he thought is one reason the government does not have an effective Industrial Strategy.
One of the guests challenged this by giving examples of how the Industrial Strategy and linked initiatives encouraged collaboration. As an example he mentioned ESCAPE, which is a collaborative programme designed to establish a compound semiconductor supply chain, from foundry to final OEM (McLaren). He noted as well initiatives like the Faraday Challenge for batteries; Driving the Electric Revolution Challenge; and the Compound Semiconductor Applications Catapult.
There was a passionate call from a member for politicians to appreciate the important role of manufacturing, and for a change in the public mind set towards engineering. In countries like France, where he had worked for many years, engineers are ranked on the same level as professionals in the UK. There needs to be a similar positive view of their position in the UK. It is not something that can be achieved overnight, "it is a long term play" but there has to be a start. A challenge for us at the Bessemer Society is to think how to influence and bring on side decision makers and policy makers to understand this.
A doubt was raised about how to enable the transition to electric cars due to the huge new demand for electric power they will require. The member pointed out that this could favour Fuel Cells as another or additional transport option.
To tease out a view from Hossein – in his capacity as an investor – one member asked him to put on his betting cap and say where he would invest his money in the coming automotive revolution. Hossein pointed out that batteries for the volume car market will be commoditised but performance cars will need to differentiate themselves, so the battery system will be a key enabler. Besides this power electronics and electric power drives would become much more important; they would also enable the sensory apparatus to collect and connect data. What had to be kept in mind is the car will no longer be the car we have known. How the future of mobility will unfold is still very open.
It was generally agreed that compound semis will play a major role in the automotive industry of the future. On the one hand, companies like ST Micro are experiencing strong demand for compound semi products, whilst on the other the technology itself has much further to go in terms of what it can achieve. Here IQE and the South Wales Cluster are in a strong position because of the concentration of materials knowhow in the region.
Regarding how much government can do to support the compound semi industry, it was pointed out that TSMC in Taiwan was established with significant government support, going on to become the largest global supplier of silicon devices, which led to a reduction in its dependence on public funds. In Europe, on the other hand, government support has historically targeted earlier stage 'research' rather than later stage scale-up – one of the reasons that led to the migration of silicon fabrication from Europe to Taiwan. The EU's support for IPCEI (Important Projects of Common European Interest) is designed to reverse this trend.
On the question of competing with huge manufacturing economies like China, one member mentioned the difference between the price of electricity in China and the UK, as UK industrial users may pay four times that of Chinese users (although there is a 'green' cost to bear in the UK which also needs to be taken into account). He called this "negative support for manufacturing".
One industry which is more secure than most from global competition is the healthcare sector, one of the guests pointed out. The major driver for healthcare is improved health outcomes, and many of the underlying technologies have applications across multiple sectors, so this represents a potential opportunity for the compound semiconductor industry as well.
It was noted that the Cardiff Capital Region, which brings together councils from across the region and was represented by Monmouthshire Council at the dinner, has been extremely supportive of the CS Connected Cluster in South Wales. This is a shining example of how local government can work with industry to enable large scale investments, and drive positive social change. "It can be done" was the message, which is how we like to end a Bessemer dinner on a note of "can do".
Drew Nelson responds, while Stephen Doran of the Catapult to his left and Barry Corlett of Dyson behind are all ears.
Hossein Yassaie responds. Andrew Lynch of the Sunday Times is to the right of Nigel Toon on the Top Table.
ACKNOWLEDGEMENTS
Sincere thanks to our Sponsors, Clarke Willmott and Withers and Rogers who made the dinner possible. Both have been long standing supporters of the Bessemer Society, supporting dinners in Liverpool and Manchester as well as Bristol.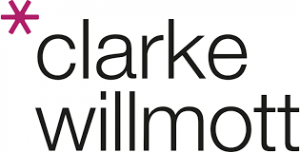 Clarke Willmott: is a leading law firm, headquartered in Bristol, with seven offices across the UK.

Withers and Rogers: Established more than 130 years ago, is one of Europe's largest dedicated intellectual property law firms, with offices across the UK and in Munich.
Alex Stewart,
July 12th 2019